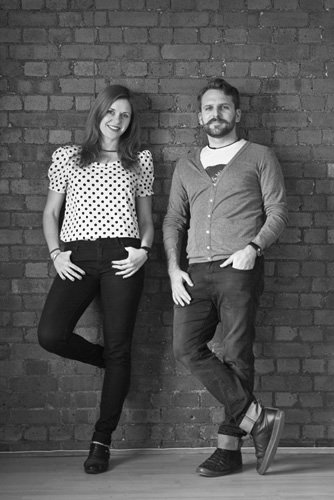 Yellow Cloud Studio is a London based architecture and design practice founded by Eleni Soussoni and Romanos Tsomos in 2013.
The work ethos of the studio is a direct result of the diverse architectural studies of its founders and their passion to explore new ideas, challenge stereotypes and improve the quality of spaces.
Each project is treated with a unique attention to detail, innovative thinking and spatial analysis. From large scale exterior to bespoke interior and custom made products, YCS is aspiring to provide interdisciplinary design that is tailored to enhance the experience of each client.
During the past 5 years, Yellow Cloud Studio has completed more than 10 residential, retail and commercial projects and has been shortlisted for the New London Architecture awards in 2018 and longlisted in 2019, while their work has been published in Dezeen, Archdaily, Enki magazine, Grand Designs and Elle Decoration.
2019
. . . . . . . . . . . . . . . . . . . . . . . . . . . . . . . . . . . . . . . . . . . . . . . . . . . . . . . . . . . . . . . . . . . . . . . . . . . . . . . . .
Eleni Soussoni
BA (Hons) Arch
Diploma
Studied architecture in London and received both her Degree (BA Hons) and Diploma (Part II) from the University of Greenwich. Extending her studies, she became part of the MA in Architecture and participated in the Antipodes Workshop, in June 2006, that was published in Haecceity Papers vol.2, issue 01. She designed the "Histories and Theories" installation that was part of the University of Greenwich summer exhibition and in 2007 she was assistant tutor on the MA/MSc Workshop on "dUST" while through her design portfolio and thesis she explored a proposed new identity for the university education in the EU. During the past eight years she has participated in several high-profile projects and gained experience in interior renovation of both residential, retail and large scale commercial projects.
Romanos Tsomos
Dipl-Ing Arch
MA Bioclimatic Arch
Studied Architecture at the RWTH Aachen in Germany and finished his Postgraduate Masters Degree in the UPC Barcelona in Spain. He has acquired ten years of professional experience working in Germany, Spain, Greece and the UK. He has worked on design, planning, detailing and site supervision of various projects including residential, hospitality, retail and public buildings.
Romanos is a registered member of the TEE (Technical Chambers of Greece) and the COACV (Architectural Association of Valencia, Spain).
© All website content and the architectural and interior designs contained therein copyright Yellow Cloud Studio Limited, registered in England and Wales No 8726623. All rights reserved.